Digital Marketing Belfast, NI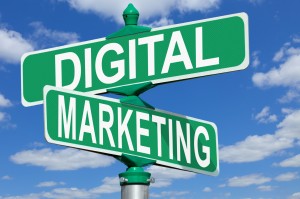 Did you know that nearly 50% of the UK population* is now using Smart Phones to browse the internet?
And 24% of mobile internet users are purchasing goods online?
So your business is missing an opportunity if you aren't using digital marketing.
Not promoting your business online means when a customer goes to look for your product or service they will simply find your competitor and you loose business.
JEM Marketing has a range of online marketing expertise that we can bring to your business and help you stand out from your competitors.
We can help you set up and manage creative email campaigns and blogs right from design to content, list building and sending campaigns.
We also can help you set up and manage your social media including Facebook, Twitter, You Tube and LinkedIn
If you are keen to learn more about social media then we can also provide one on one training
Our team can also deliver mobile optimised, engaging websites, search engine optimisation and online advertising campaigns including pay per click.
So give your business a chance online and get into digital marketing today with JEM Marketing. Call 07775422702 for a FREE CONSULTATION.
*www.econsultancy.con